About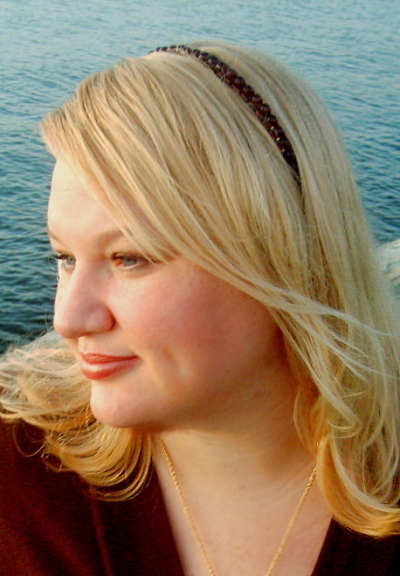 Jakki Jelene is an angelic and captivating singer, songwriter, and musician from the beautiful state of Michigan.
She became an avid music lover from an early age. Never content to be only a fan, Jakki Jelene quickly became involved in platforms that nurtured her passion. She began performing in grade school plays and musical productions. In early adolescence, Jakki Jelene joined the school and church choir. This experience exposed her to vocal music, sparking an unquenchable fire. Jakki Jelene learned to play the saxophone in junior high, where she began to explore her love of playing music. All of these experiences helped to cultivate her ever-growing desire to be a part of the musical landscape.
Jakki Jelene soon discovered her love for song writing as well, after receiving her first guitar as a gift. Self-taught, she spent countless hours playing and writing music. That experience resulted in the dreamy and disarming homemade CD, "Acoustic", released in 2001 and consisting of 12 live tracks featuring only acoustic backing. Despite its lack of studio production quality, "Acoustic" received a surprising amount of attention, including write ups in blogs and local rags. During this time she regularly played live sets in local venues. With her natural, inviting stage presence, the audiences were easily captured by her powerful vocals, attention grabbing lyrics, and melodic guitar playing.
By 2004 she had written over seventy songs and was prepared to begin experimenting with electronic based soundscapes. Jakki Jelene collaborated with various independent artists, creating demos for songs such as "Invisible", "Crash & Burn" and "Heaven Bound", all of which were released on the "Heaven Bound EP" in 2005. These inspiring and alluring works provided the experience needed to begin work on a more ambitious musical project.
In 2006 Jakki Jelene released her first full length album, entitled "Reflections". The songs featured collaborations with indie electronic producer TFS and her husband, Jess Hanna, as well as her first solo productions. The music included a rich ambiance of harmonies and electronic beats, and the lyrics within ranged in topic from the ever-important love, to social issues affecting our culture. Working on "Reflections" allowed Jakki to explore music beyond songwriting and singing, and delve into composition for the first time. She eagerly began putting these new-found tools to use by endeavoring to realize a new musical vision that had long been in the works.
In 2009 Jakki Jelene released "Seasons", an emotional and spiritual exploration of the four seasons. Unlike "Reflections", "Seasons" was much more organic in nature. The instruments highlighted were piano, strings, acoustic guitar and wind instruments. Each track featured a different instrument to capture the overall atmosphere associated with that particular time of year. This project allowed Jakki to work with Daniel Gardner, a veteran songwriter and worship leader, who provided the superb piano compositions that set the mood for four of the six tracks. Jakki's brother, Gregory Platte, also contributed a melodic guitar solo to the song "Summer" and her niece, Autumn Ford, provided the stunning cover art. These brilliant contributions from such intimate connections definitely enhanced the experience and truly made the project a labor of love.
In 2013 Jakki Jelene returned to more prominent electronic based music and once again presented her brand of sophisticated pop through her latest album, "Luminous". With influences from electronica, trip hop, synth and 60's pop, the album filled a void for adult listeners who enjoy a good hook, but yearn for deeper meaning during a time where much of mainstream music is shallow and coarse. Her soaring vocals exuded a striking mix of strength and vulnerability, backed by lush, rich harmonies. "Luminous" also featured Jakki's usual eloquent lyrics that tell stories and touch on a wide range of subjects from love to spiritual observations.
Most recently Jakki Jelene has lent her songwriting and vocal talents to collaborations with Mixer Man, Tigerforest, and The Grooveblaster. The "Fall from Grace EP" with Mixer Man features five high energy electro-dance tracks with Jakki's signature mix of memorable hooks and powerhouse vocal performances. Jakki Jelene and Tigerforest created "My Silent Mystery" for the album, "The Tides of Day and Night", an atmospheric, downtempo track that delves into the hidden thoughts and dreams of people passing on the street. Her current project with The Grooveblaster takes a turn into the world of jazz, soul, and electropop, with their first release imminent.
Jakki Jelene is currently working on her next full-length album, Bewildered, with more releases planned into the foreseeable future. She hopes to touch others with her passionate, thought-provoking lyrics and soothing vocals. Although she never knows where her next project will take her, one thing is for certain…it will come from the heart.
More About Jakki Jelene:
Thoughts:
"From as far back as I can remember, music has been an essential part of my life. I have always been open to listening to many different genres and knew at an early age that I wanted to be a singer. Still, I would have to say that songwriting has turned out to be the most rewarding aspect of working on music. My greatest desire is that my love of storytelling will be evident to others and that these words will be able to touch someone else's life."
Influences Include:
Genres such as Electronica, Downtempo, Trip Hop, Dream Pop, Indie Rock, Classic Rock, Jazz, Soul, R&B, Gospel, Synth-Pop & Pop/Rock.